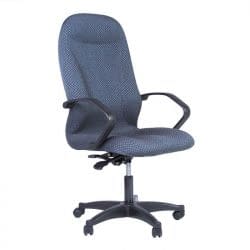 The ultimate corporate comfort
Executive Chairs Melbourne
When it comes to premium executive chairs for Melbourne businesses and offices you simply can't go past the professional and experienced team at Prodigy Office Furniture.
Some chairs have more ergonomic functions than others, some chairs have fabric, leather or mesh, with options available to suit different body weights, types and personal preferences. For unparalleled choice when it comes to purchasing quality, ergonomic executive chairs, Melbourne's leading choice is Prodigy Office Furniture.
All our office executive chairs offer Melbourne buyers a 3, 5 or 7 year warranty, so you can have peace of mind in the event anything breaks. We are proud to supply some of the best ergonomic office chairs across Australia, helping to support the health of office workers from one side of the country to the other. Thanks to our ergonomic office chairs that nagging pain you can feel after a long day at work will be a thing of the past, helping you work happier for longer and improving your posture and overall wellbeing.
Our products are available in a range of attractive colours, while some chairs can be tailor made to be effectively incorporated into your business decor. Our genuine leather chairs are made from only the highest-quality materials and are a statement of elegance and modern design, as well as being a comfortable and functional piece of your office. A leather office chair is a statement of confidence to your clients, showing you care about the appearance of your company and its brand.
Prodigy Office Furniture – when it comes to executive chairs, Melbourne businesses won't find better. Call today on 02 9793 1222.